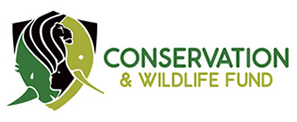 Background: For some time, tourism operators in Hwange have recognised the need for a coordinated approach to conservation efforts in the ecosystem. The Conservation & Wildlife Fund (CWF) was established to develop a vehicle to achieve that goal and will be further developed as an umbrella organisation to coordinate conservation efforts in the Hwange ecosystem.
Support for the notion of developing a collaborative approach to supporting the efforts of Zimbabwe Parks and Wildlife Authority, Forestry Commission, local communities and landholders was provided at a meeting of varied stakeholders held at Painted Dog Conservation in early August 2016. At that meeting, attended by representatives from all of the major tourism operators, ZPWMA, Forestry Commission; the Gwayi farmers and several NGOs, there was consensus that a collaborative approach to conservation efforts is necessary.
The advantages of developing a coordinated approach to conservation support in Hwange include:
Improved coordination and working relations among local stakeholders
Ability to cover larger areas and have greater scope
Potential to pool diversify skill sets and to coordinate them behind a unified set of objectives
Pooling of resources allowing for the employment of high quality staff and purchasing of capital items
Economies of scale and reduced duplication, administration and overhead costs
Stronger voice in negotiations with government partners
Greater capacity for fund raising and attractiveness to donors
CWF has been set up to provide an umbrella organisation that coordinates conservation activities in the Hwange landscape, with governance and management structures that reflect broad stakeholder participation. The design of the organisation will incorporate lessons learned from various other successful precedents developed in other parts of the Southern African region (e.g. www.conservationlowerzambezi.org; http://cslzambia.org/; http://www.nrt-kenya.org/; https://www.african-parks.org/).
What is the mission statement of the CWF?
To provide high quality support services to ZPWMA, Forestry Commission, local communities and land holders to help achieve excellence in wildlife management and law enforcement in the Hwange ecosystem.
What are the primary objectives of the CWF?
To act as a hub to allow for the coordination of conservation projects in the greater Hwange ecosystem
To provide support for the law enforcement efforts of the relevant authorities in the national parks, safari areas, forestry areas, private and communal lands in the greater Hwange ecosystem
To provide support for other activities related to wildlife conservation and land management
How will the CWF be funded?
The CWF will be funded through:
Membership fees from individuals and corporates
Fund raising (grant writing, holding events, etc)
Support from local NGOs
How is the CWF structured?
CWF has been established as a registered not- for profit Trust and Private Voluntary Organisation. CWF will be structured as follows:
Members
Trustees
Board members
Executive committee
Management team
Membership
Membership will be open to all local stakeholders involved in wildlife-based tourism or conservation.
There will be three categories of members:
a) Operator-members – tourism operators functioning in the Hwange ecosystem. Operators will pay a compulsory levy of USD10/per guest per night for lodges with a rate of >USD300/night, and USD5/pppn for lodges with a rate of <300/night. Day game drivers would pay USD5 per person per day. Thus far this levy has been well received from both our agents and visiting tourists.
b) Organisational membership – open to NGOs, research organisations or individuals with an active conservation role in the ecosystem. Organisations will pay an annual membership fee of USD250.
All members will be asked to contribute a once-off, USD1,000 joining fee – funds that will be used to kick start the organisation.
The board
The trust will be governed by a voluntary board that will have 7-12 members, each elected at an AGM by the members for a tenure of one year. The board will provide governance, oversight, accountability and strategic direction to the project. The board will be comprised of representatives
from local tourism companies, NGOs, ZPWMA, Forestry Commission, local communities and landowners.
The executive committee
At the AGM, a smaller, executive committee will be appointed to oversee the practical management of the CWF.
The management team
A management team will be appointed in line with the agreed upon activities, led by a highly competent field manager.
Key activities of CWF
The CWF will coordinate a wide range of activities related to support for conservation in the Hwange ecosystem. In some cases, new projects will be developed, and in other cases support and coordination will be provided for existing projects.
Support to law enforcement: Support for anti-poaching is considered the biggest priority due to the threats posed to elephants and other wildlife in the ecosystem. Support will be provided through: deployment of additional anti-poaching units on the peripheries of Hwange; coordinating and supporting the efforts of the various anti-poaching teams that have been set up by NGOs and operators around Hwange; and providing support to the law enforcement efforts of Zim Parks, Forestry and the Gwayi Conservancy.
Community outreach: CWF will support and develop an array of different community outreach projects to create a strong constituency for conservation. There will be an emphasis on creating strong positive livelihood and food security benefits for local people and a clear relationship
between those benefits and conservation.
Wildlife management and research: CWF will provide support for a range of wildlife management and applied research activities, all designed to improve the prospects of effective conservation in the ecosystem.
Founding members: